Aims and Scope
Alaa Ahmed Abd El Hamid, Anas Mohamed Askoura, Diaa Marzouk Abdel Hamed, Mohamed Shehata Taha, Mohamed Farouk Allam
---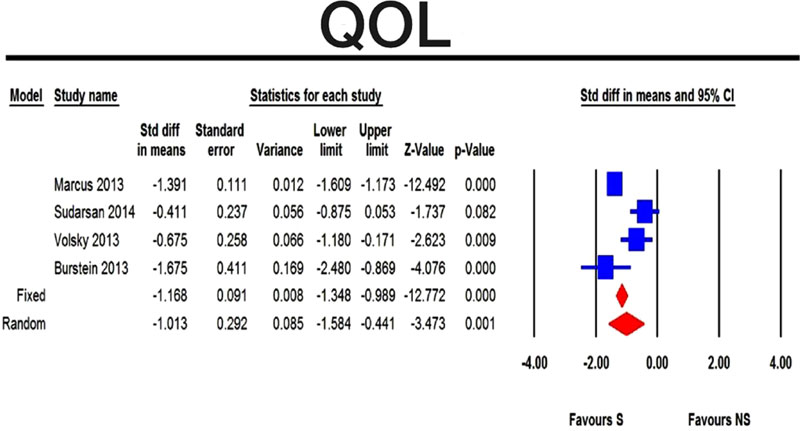 Background:
Obstructive sleep-disordered breathing (OSDB) is a term for several chronic conditions in which partial or complete cessation of breathing occurs many times throughout the night, resulting in fatigue or daytime sleepiness that interferes with a person's functions and reduces the quality of life.
Objective:
Comparing the effectiveness of surgical versus non-surgical treatment of OSDB in children in clinical trials through a meta-analysis study.
Patients and Methods:
A number of available studies and abstracts concerning the surgical versus non-surgical treatment of OSDB in children were identified through a comprehensive search of electronic databases. Data were abstracted from every study in the form of a risk estimate and its 95% confidence interval.
Results:
The current study revealed that there was a statistically significant improvement in the surgically treated patients rather than non-surgically treated patients regarding the quality of life.
Conclusion:
The current meta-analysis reports a significant clinical improvement in the surgical (adenotonsillectomy) group as compared to the non-surgical group, in terms of disease specific quality of life, and healthcare utilization in spite of the availability of only one study.
---
November 26, 2020
Nikita Trembach, Igor Zabolotskikh
---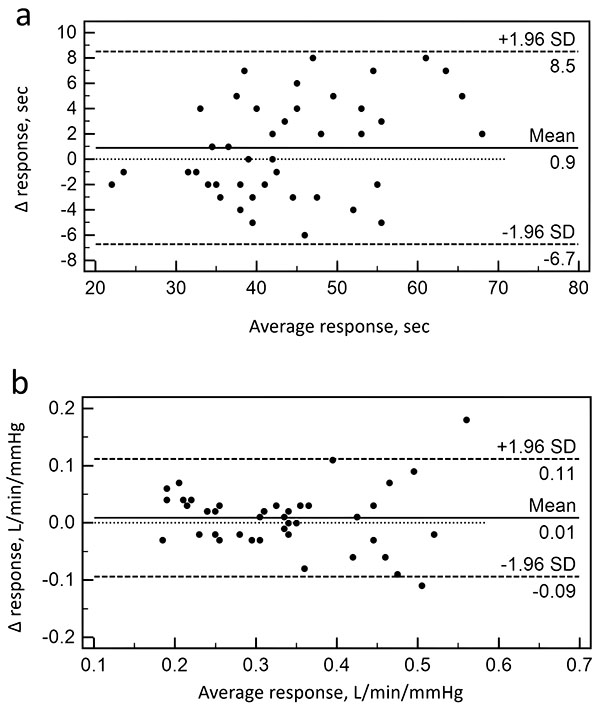 Background:
The sensitivity of peripheral chemoreflex is a marker of the severity of heart failure and the prognosis of the outcome in these patients. The assessment of chemosensitivity in these patients remains an actual problem.
Objective:
The aim of the study was to explore the relationship between a Breath-Holding Test (BHT) and single-breath carbon dioxide test and to evaluate the reliability of both tests in patients with Heart Failure (HF).
Method:
The study was performed in 43 patients with chronic heart failure. All subjects underwent BHT and single-breath carbon dioxide (CB-CO2), the evaluation of both tests was repeated a month later. Relationship of two test was evaluated by correlation analysis. Reliability was assessed with calculation of Standard Error of Measurement (SEM), Coefficient of Variation (CV) and Intraclass Correlation Coefficient (ICC).
Results:
The duration of the breath-holding was inversely correlated to the result of CB-CO2 test (r = -0.86 at first measurement and r = -0.79 after a month) The ICC was 0.87 (95%CI: 0.78–0.93) for SB-CO2 test and 0,93 (95%CI: 0.88–0.96) for BHT, the CV was 24% for SB-CO2 and 13% for BHT. SEM for SB-CO2 test was 0.04 L / min / mmHg and limits of variation was 0.11 L / min / mmHg; SEM for BHT was 3.6 sec and limits of variation was10 sec.
Conclusion:
Breath-holding test is a reliable and safe method for assessing the sensitivity of peripheral chemoreflex to carbon dioxide in patients with heart failure.
---
December 27, 2017